Reveille's Living Room
December 22nd, 2014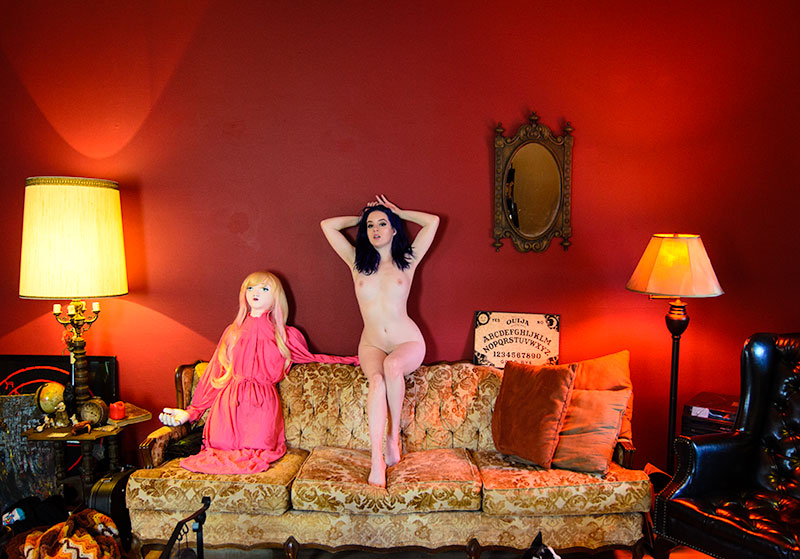 I didn't only shoot with the crappy Polaroid camera when I visited Reveille at her home. I brought along the "real" camera and did some fun stuff in with her in the house.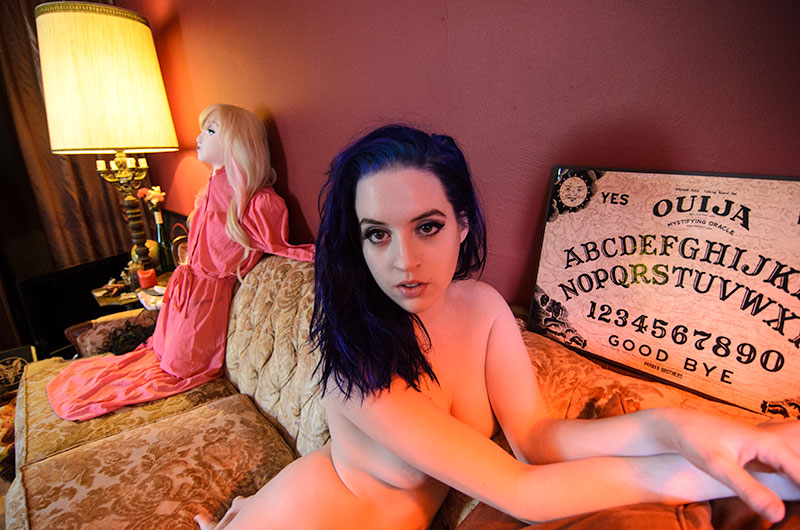 As you can see, Reveille's home is not decorated in an exactly conventional way. She's an interesting person who lives in an interesting environment. It was fun to take a few snap shots to capture her in her own place.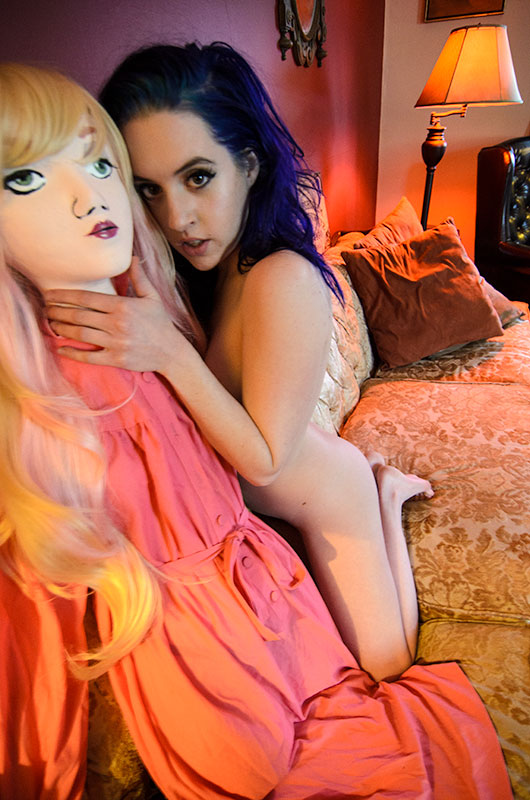 And it was the kind of place that just demanded that I pull the fisheye out of the camera bag and use it to capture the whole scene at once. Including, of course, the cat.
These are all "available light" photos. I use the old photojournalist definition of available light: Any light that is available to light the subject.