Another Day in the Poconos
July 7th, 2014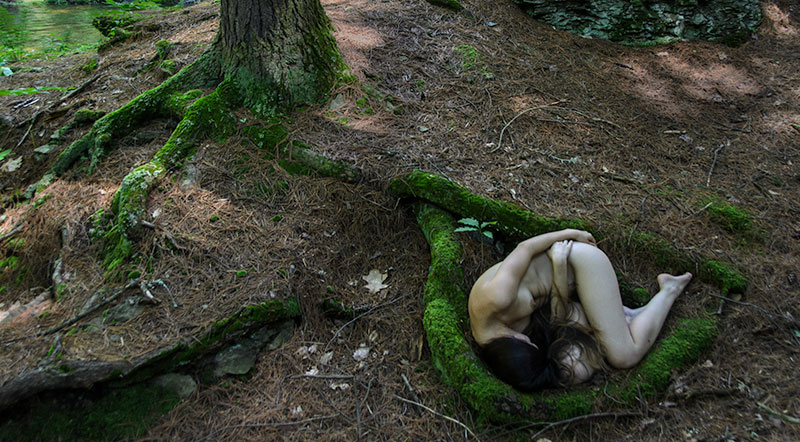 I worked with Brooke Lynne and Blueriverdream for a second day when we went to the Poconos. On this day we started off with a hike to a remote abandoned mill with some wonderful features. And some interesting tree roots. Blue did a great job working with this root.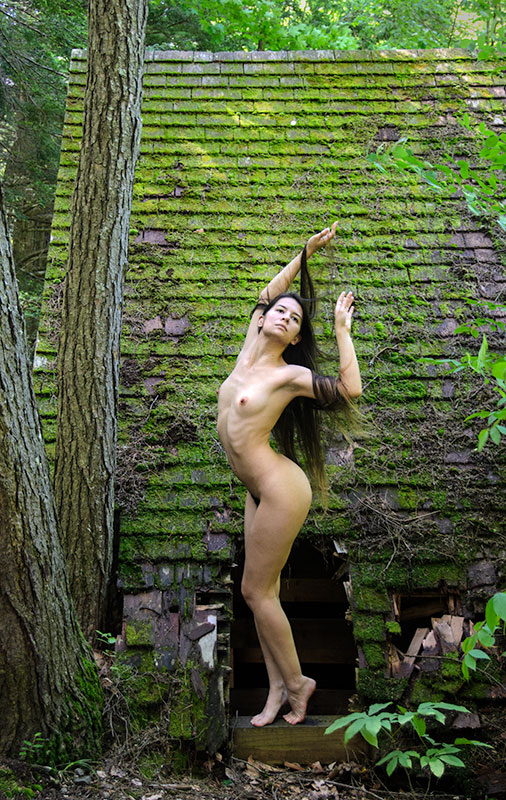 A little bit of moss and make a building into a fun background for a beautiful model.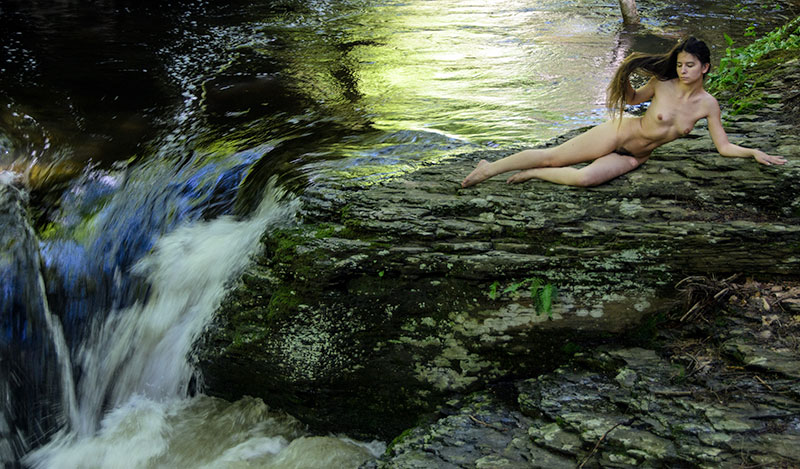 I was really astonished by all the colors the light was making at this waterfall beside the old mill. A wonderful rainbow in the waterfall and a beautiful glow off the pool above it. Blue adds her own beauty to the scene.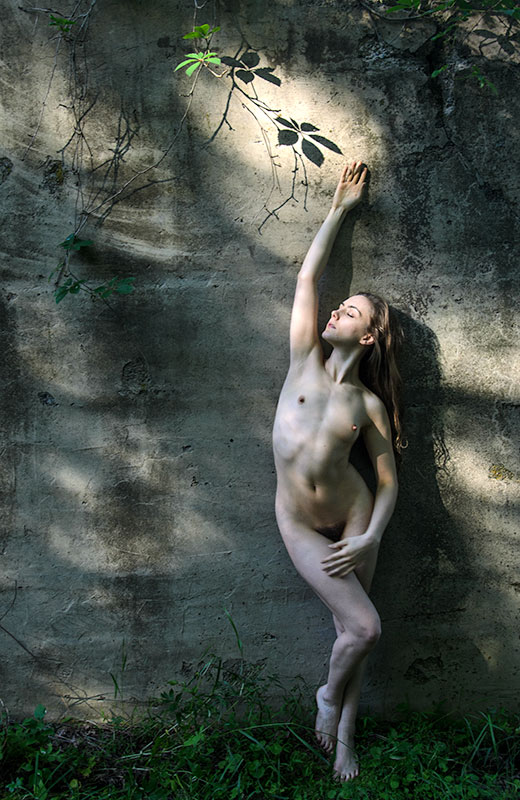 Later in the day we went to another location, an abandoned farm house and barns. The light was doing some interesting things. I'm very pleased with this photo of Brooke and the shadow of some leaves on a concrete wall. This may be my favorite photo from these two days of shooting.