Planets, Pencils, and Pasties
April 28th, 2014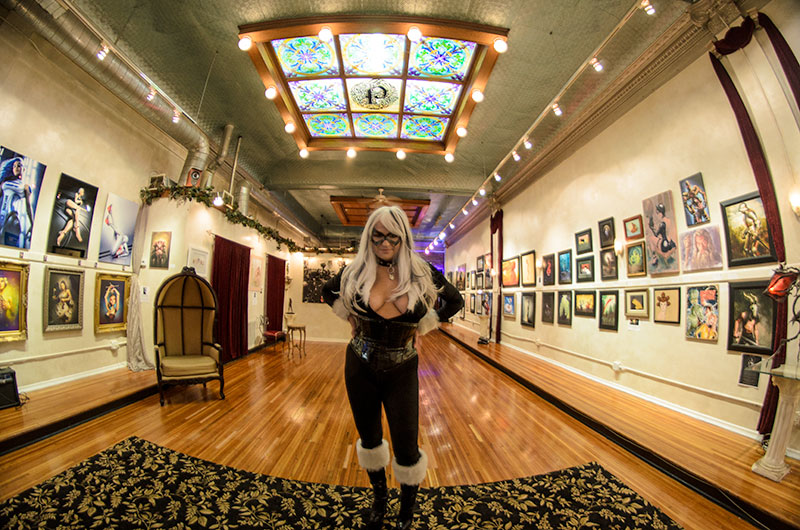 I've just returned from a trip to Chicago. I went up there to attend an opening at the gallery there that represents me, Gallery Provocateur. That's gallery owner Veronika standing in the middle of her lovely gallery in the calm before the opening turned into the spectacular event that her openings always are. Veronika had asked me to do a photo of her and the gallery with my fisheye lens, so I took it along and did a few shots for her.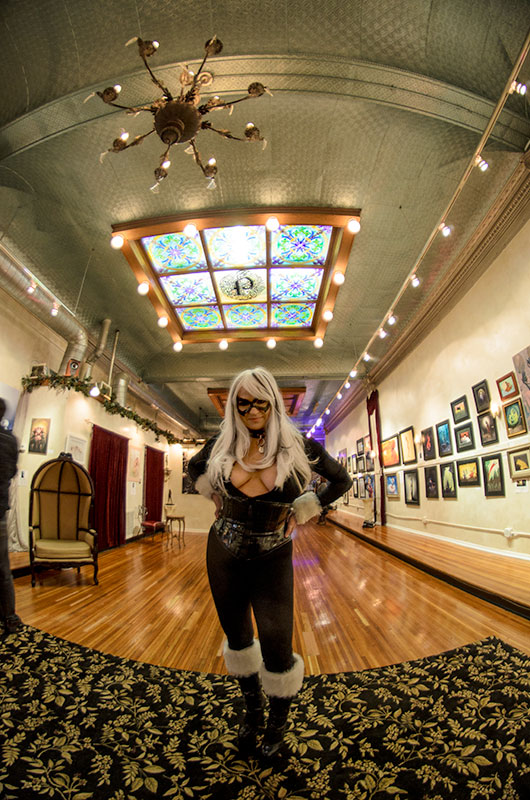 And here's the gallery from the other direction and Veronika with her partner, Simon.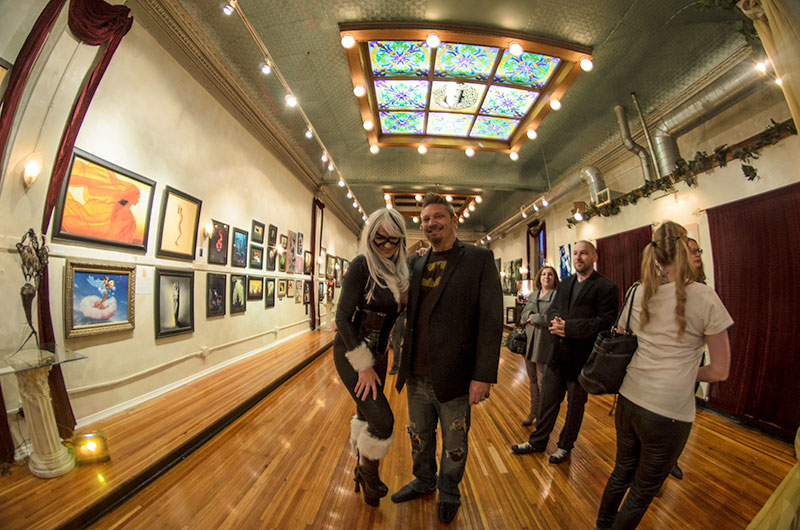 This is what it looks like after things get going: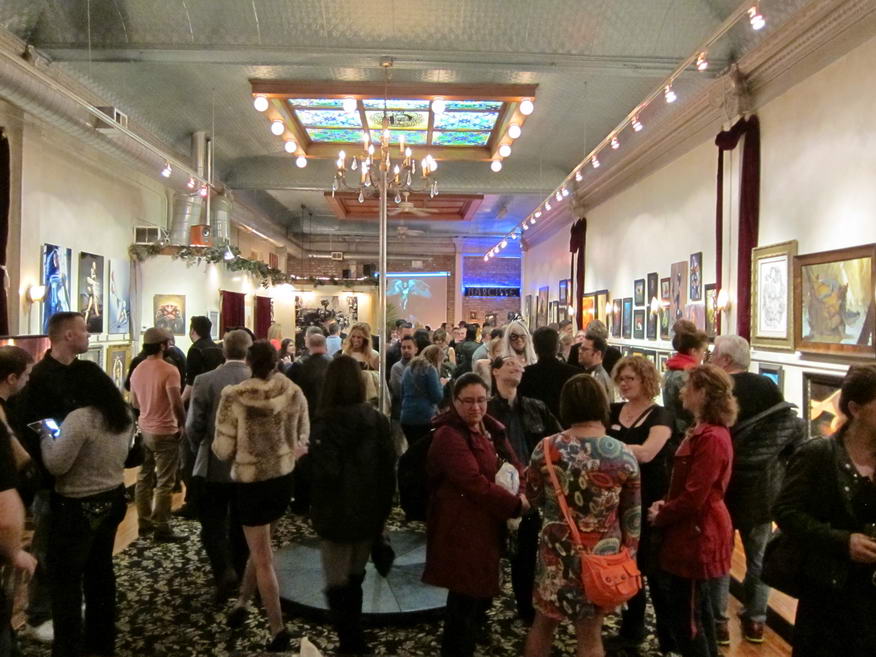 The entertainment for the evening included performances by a burlesque troupe: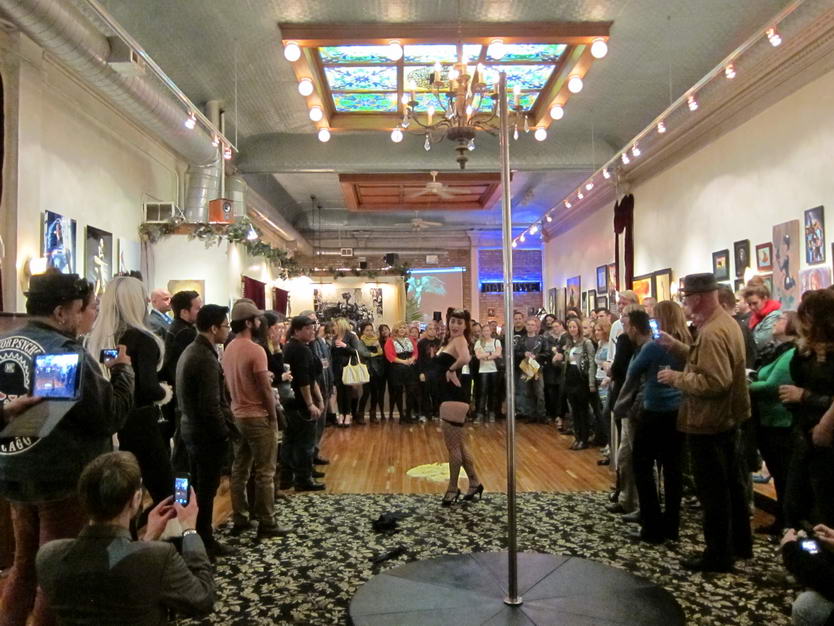 I was pleased to be able to meet Michael O at the opening. His work was my favorite in this show. Really strong, beautiful work using PhotoShop to drastically alter photographs. The work has strong emotional content and clear purpose and message. It was also nice that he included the original photographs that he started his work from on the info cards for his pictures. That was fun to see. Here he is with his work on the wall behind him: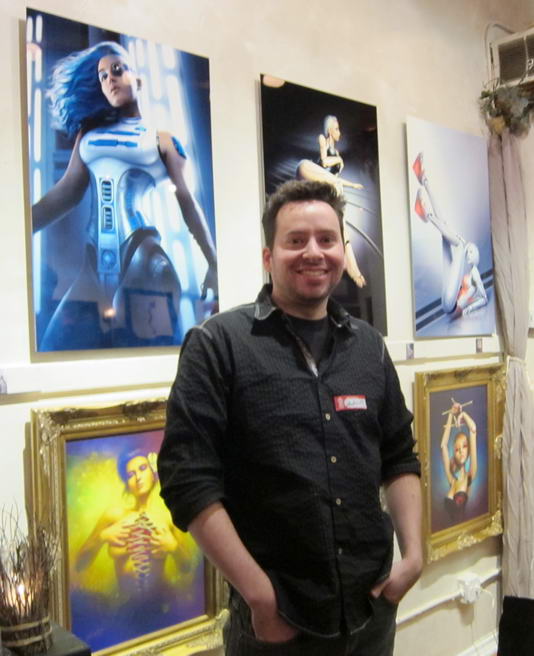 I didn't have any of my work in this show, but Veronika did have one of my calendars hanging in the gallery where everyone could see it, so I went around pointing that out to everyone I talked to.
Here's another photo of the lovely Veronika talking with guests at the opening: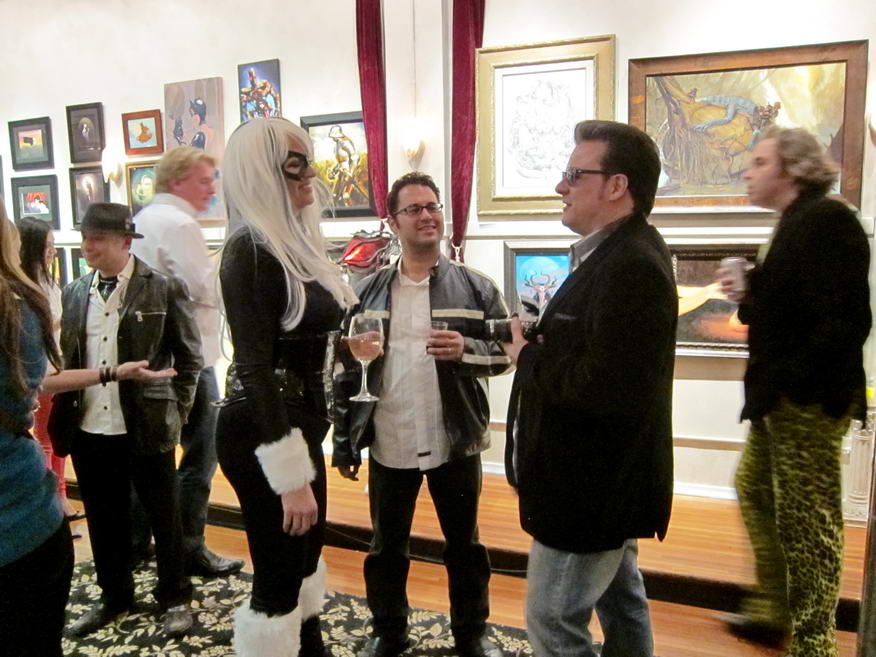 And it wouldn't be an opening at Gallery Provocateur without this famous Chicago photographer, Joe Weinshenker, documenting the event with…yes, children, that's right…a Nikon F2 and that funny smelling stuff known in the olden days as film. He keeps telling me that he is going to buy an Nikon D800, but he is always there with that venerable F2.