The End of the Gorge Project
August 30th, 2013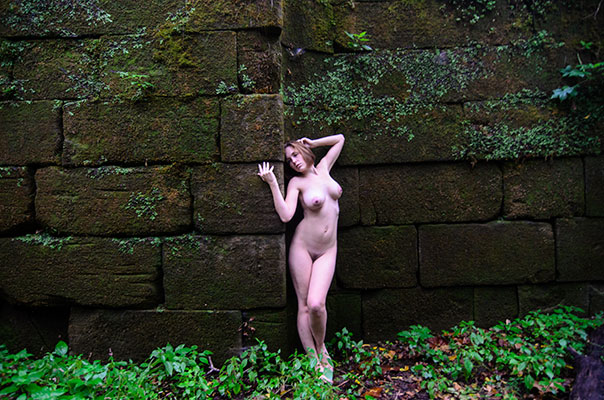 For a couple years I've been working on a set of photos from a favorite place that I've known since I was a little kid.  For some reason I had never shot nudes at this lovely location.  I decided it was time to correct that oversight and started taking my favorite models there for shoots.  This is the last shoot in this series, featuring long-time favorite model Angie.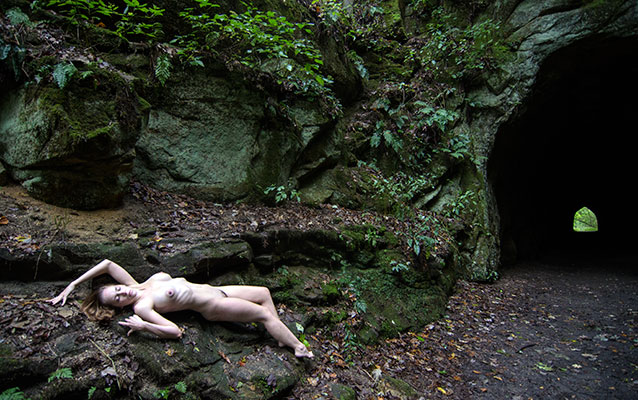 One of the interesting features of this place is the old abandoned railroad tunnel through the rock.  Each time I shot there with a model I tried, with little success, to get a photo that featured the tunnel.  This is the best one of those attempts.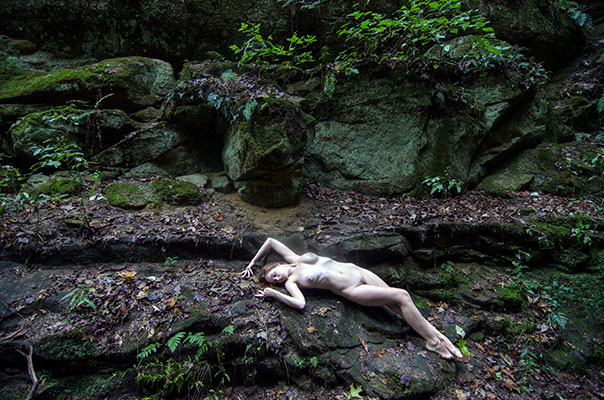 One reason that I've decided to stop shooting in this place is that it has become increasingly popular over the time I've been working there.  I always did the shoots in the early morning hours.  When I started we never saw another person.  But that has changed.  Just after I took the photo above we heard people coming down the trail.  Angie covered up just in time as a group of about 10 or 15 runners came past us.  I've pretty much decided that, at least for now, there is no safe time to work here.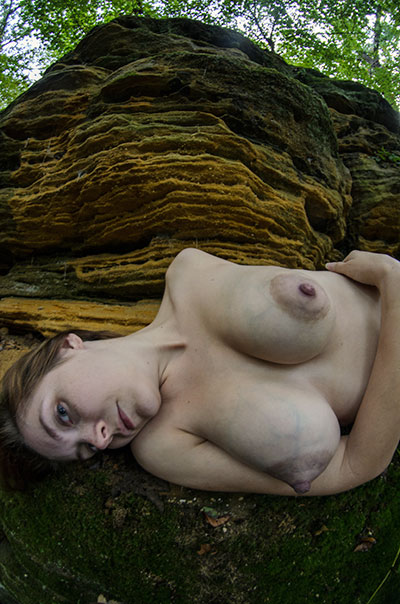 Yes, I took the fisheye lens along for this shoot.  One of the problems of owning a fisheye lens is that you are often tempted to use it.  But I do think this photo is kind of fun.
So, that's the end of this project, at least on the blog.  I'm considering what else to do with the photos.  I'm very happy with some of the photos and I'm sure they will make it into my main portfolio as permanent additions.  But I'm also thinking I might produce a small portfolio of my favorites from here.  If I do I'll announce it here in case some of you would like to purchase the portfolio.