So Many Models…
December 21st, 2012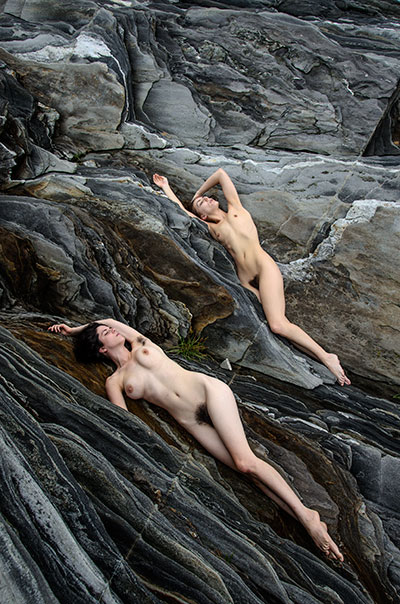 With the wonderful wealth of great models I had with me in Maine, I certainly couldn't resist the temptation to include more than one model in some of my photos.  So I think I'll just share some of those results with you, and wish you all a Merry Christmas and/or happy holidays in whatever manner you celebrate the season.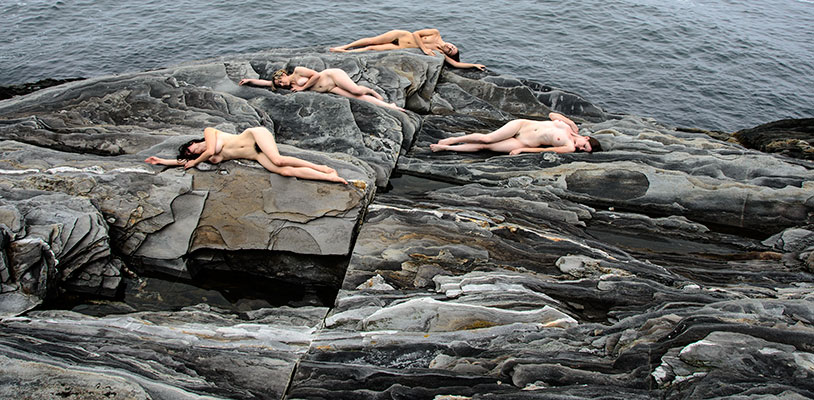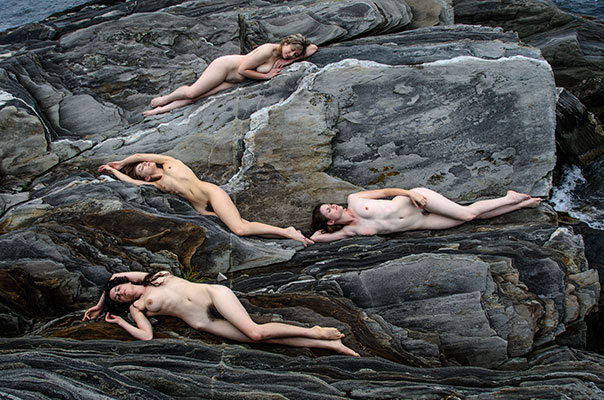 And this seemed like a good time to put the ultra-wide angle lens on for a few shots…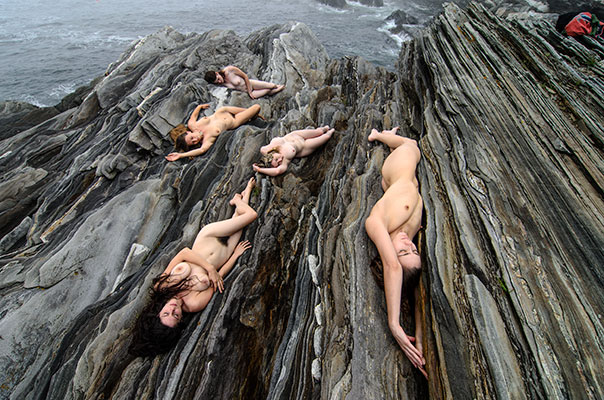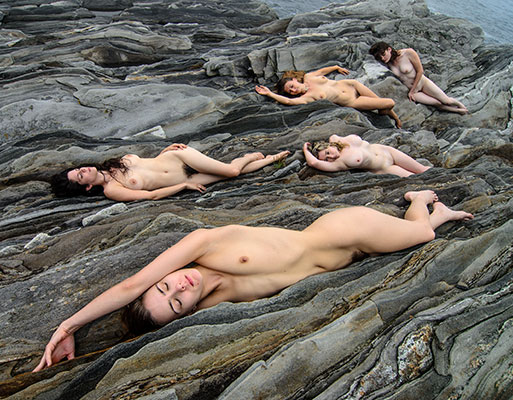 And why not play with the fisheye lens while we're at it…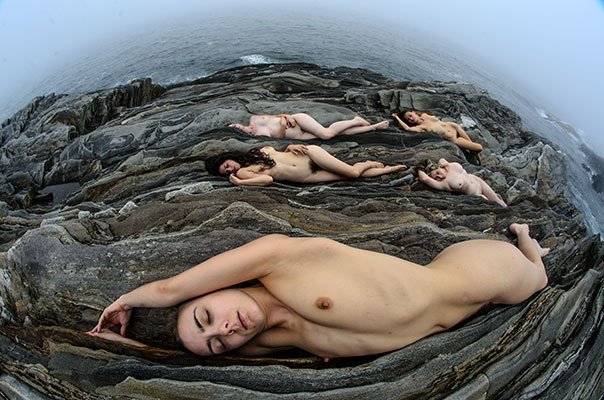 But maybe the normal focal lengths are all that are needed when this many beautiful ladies are the subject matter…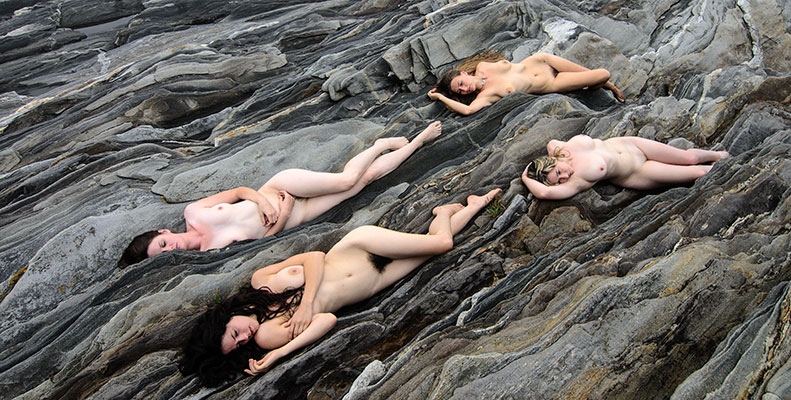 When one of your best models is also a wonderful photographer…well, sometimes true nude photography is the result: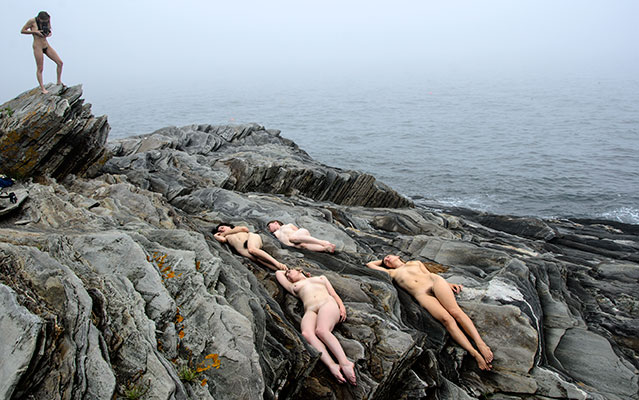 Thank you to the wonderful models, Brooke Lynne, Kelsey Dylan, Rachel, Chloe Ann and my anonymous friend.  You made this one of the most amazing days of photography that I've ever experienced.