Where Do Models Come From, Part 2
November 1st, 2012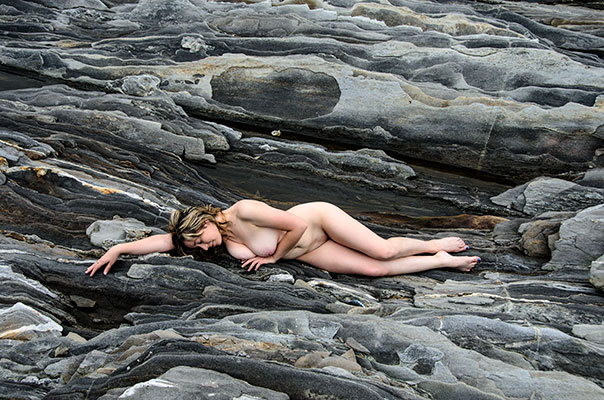 A little more to be said about where models come from.  Sometimes they just show up and volunteer.  Sometimes they have never done anything like this before, but they want to give it a shot.  There can be many reasons they want to try nude modeling.  A number have said to me essentially the same thing:  "I want to be able to show these photos to my grandchildren."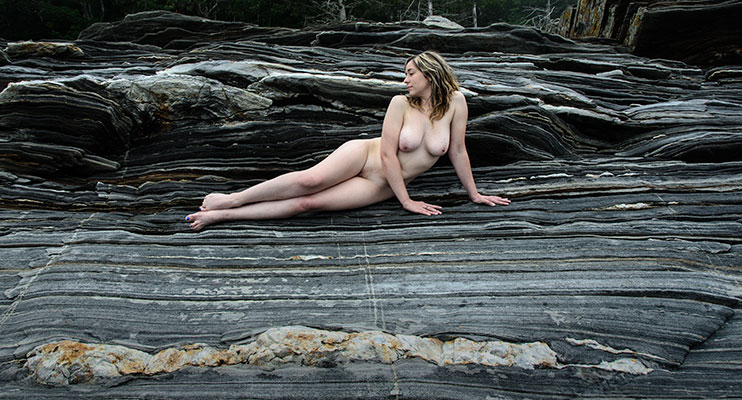 I'm usually more than happy to work with new models who are getting naked for the camera for the first time.  It's important to me that I don't try to talk anyone into modeling nude, ever.  That's a very personal decision that each person must make for their self ..without anyone else twisting their arm, in either direction.  I try to let them know what they are getting in to…modeling for me is pretty much devoid of glamour…those rocks are cold and hard and uncomfortable.  My models get cold and wet and dirty and often end up with scrapes and scratches and bug bites.  You don't see that in the photos…at least if the model is doing a good job.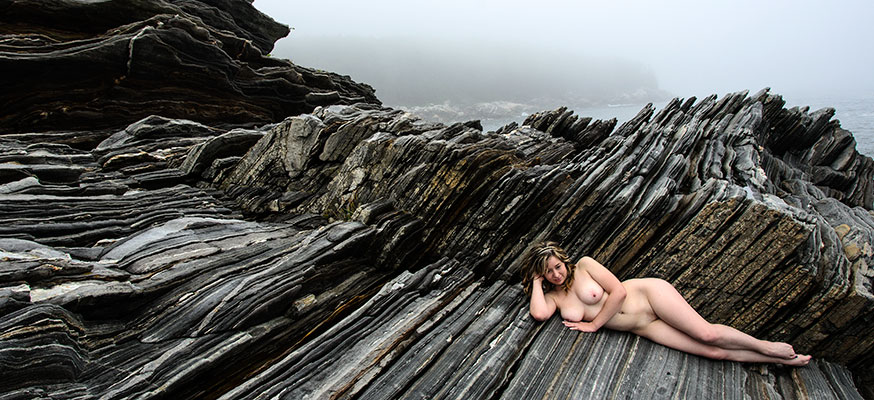 Courtney was modeling nude for the first time when we did these photos on the Maine coast this summer.  She was having a blast.  And she was doing a great job.  I think the experience was a good one for her…I know it was for me.  She's a great lady and a lot of fun.  Of course, a new model needs a bit more direction than someone who has been modeling for a long time, but that's fine…and Courtney took direction very well and quickly learned a lot of the tricks of getting a pose to look better.
Thank you, Courtney for helping me get some fine photos.  I hope this gets you started off on a long successful run as a nude model.