A Different Tone for the Gorge
July 24th, 2012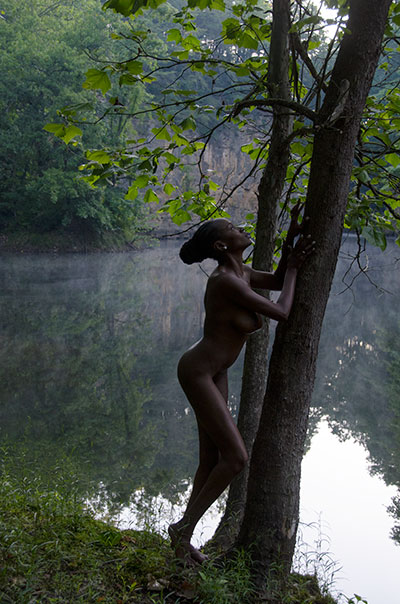 A couple months ago my friend Cherrystone told me about a model who was going to be visiting our area who he thought I might like to work with.  As soon as I saw Crimson Reign's portfolio I knew she could be a great addition to the project I'm working on at a beautiful gorge near where I grew up.
We got in contact and agreed that we were both interested in seeing what kind of art we could make together.  And Crimson is the kind of model I love to work with.  She's dedicated to getting the photo.  She's not put off by getting up before the sun rises so we can be at our location for the early morning light.  And she isn't afraid to get cold and wet and dirty…which is pretty much a given for any models who work with me.  Add to that the fact that she's a very nice person and fun to be around.  Oh and, of course, she is quite beautiful.  I'm so very happy we got to do this shoot together.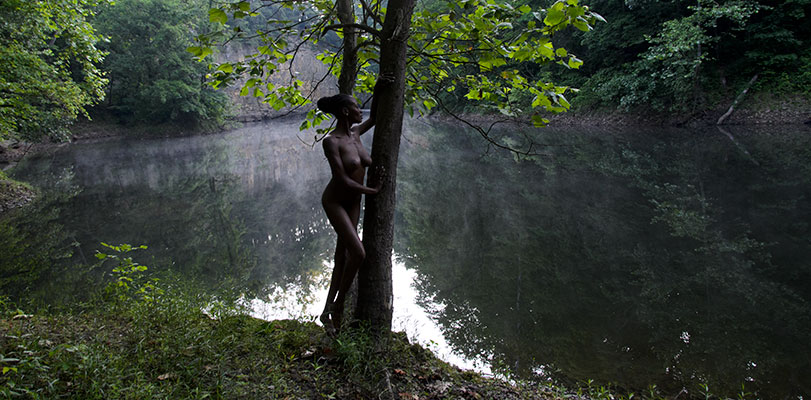 I had been looking at this "lake" for a while.  It's actually an old quarry.  I have no idea how deep it is, but it's very deep…and there is no shallow part.  It drops right off to those unknown depths.  So the first question I had for Crimson was if she could swim.  I needed to know if immediate rescue was needed if she fell in, or if she'd be able to tread water and make it back up on shore.  She is a swimmer or I would not have had her posing in some of these spots.  Fortunately, she didn't fall in, so that wasn't an issue anyway.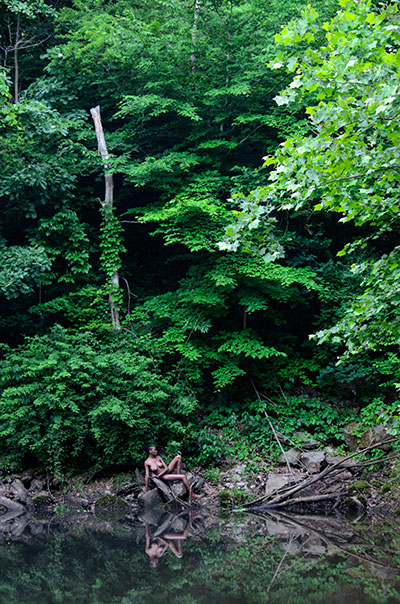 This was a very successful shoot so there are lots more photos to come in the next few posts.  Crimson's beautiful skin tones add a whole new dimension to the tonal relationships in this project.
I spent most of yesterday editing and preparing the photos from this shoot.  I did it all in PhotoShop CS6, starting with Camera Raw and then finishing the files up in CS6 itself.  I have to say again that I'm very impressed with this software.  I know I've not even begun to explore all it's capabilities.  I'll have to take a few of tutorials to get familiar with some of the new features.  But for now it is allowing me to process my raw files and get the results I want without having to deal with the awful Nikon software that I had been using.