In the Woods with Ayn
July 20th, 2012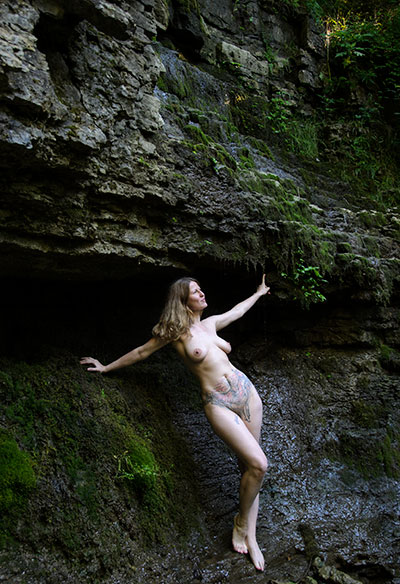 I'm actually getting caught up a bit with my editing.  These photos of Ayn were shot just last month.  We went out one morning to one of my favorite local spots to see what we could come up with.  And it was a good shoot, as you can see.  I hope to be working with Ayn a lot more in the future.  She's just wonderful.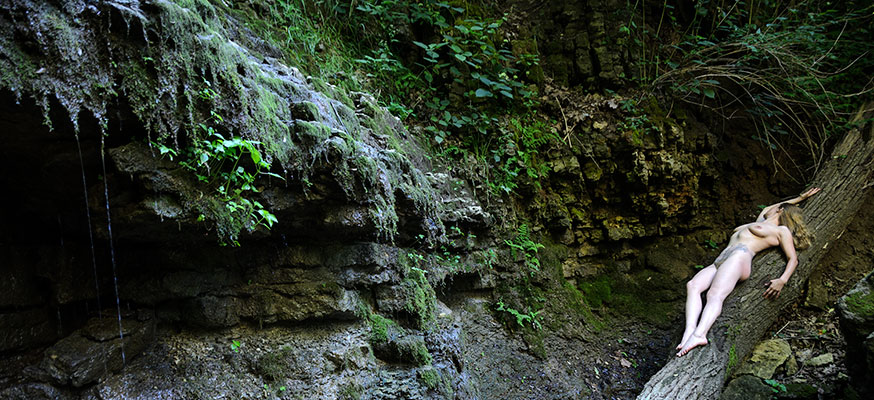 And, on a photo geek technical note, I've once again changed the software I'm using to process my photos.  I finally broke down and bought the upgrade to PhotoShop CS6.  I installed it and used it to process the RAW files from this shoot as my first test of how it works.  I know I've only scratched the surface of the capabilities of this program, but I have to say that I'm impressed.  It lets me do everything that Nikon View NX2 does, but without the clunkiness of that awful program.  It even lets me apply Nikon's different profiles to the images.  I have to grudgingly acknowledge that Adobe has a product here that is unmatched by anything else out there.  I'm so pleased that I might even break down and get Lightroom and join all the rest of the photo world in using it.  We'll see.  Maybe.
Really all I used to work on these files was Camera Raw, which has lots of capability that I'd never used before, and then a couple minor adjustments using levels in CS6.  I'm going to keep working with it and exploring what's new, so I'll let you know what I think as I work through the next few shoots I need to edit.