And the Light had Stripes
June 23rd, 2012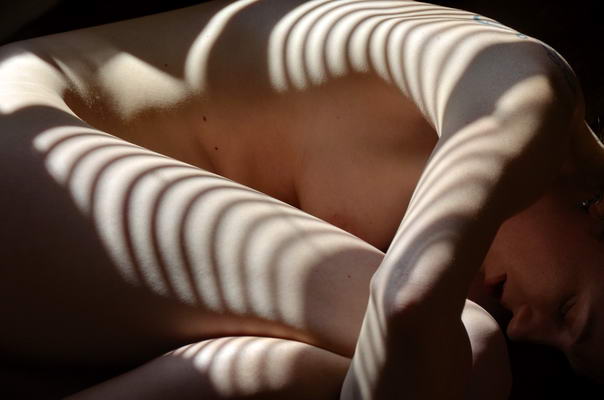 Here are some more photos of Dyaphanye from our first day of shooting in Savannah.  The striped light has, of course, been done many, many times.  Nothing new there.  But that doesn't mean it isn't still fun to play around with.  So we did.  And fun it was.
These were processed in ACDSee Pro 5, just for kicks.  I'm finding I like using the exposure band adjustments in that program.  It's an easy way to fine tune the tones at different points in the tonal scale.
One other fun thing about this shoot that I haven't mentioned yet is that an old friend was also there.  I met Antoine De Villiars when she lived near Dayton.  Then she moved to Savannah.  We've tried without success to get together on past trips I've made down there, but this time we worked it out.  Although Antoine is primarily a painter, she also does some photography.  So she brought her camera and joined Dyaphanye and me for the shoot at Dyaphanye's apartment.  It was a fun shoot for all of us.