Reflections On Two Nudes
April 5th, 2012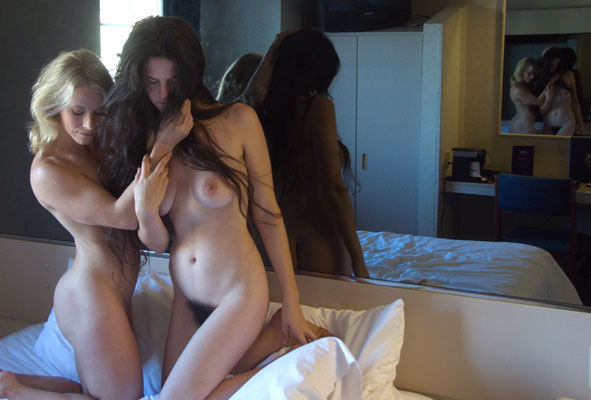 I'm going to be working my way through all the shoots I've done since getting back from last fall's trip out west.  I haven't been super busy, but there are several shoots backed up and unedited.
Not long after returning home I took off for a quick trip over to Pittsburgh to attend the opening of a show at a gallery there.  That was the Naked In Pittsburgh show.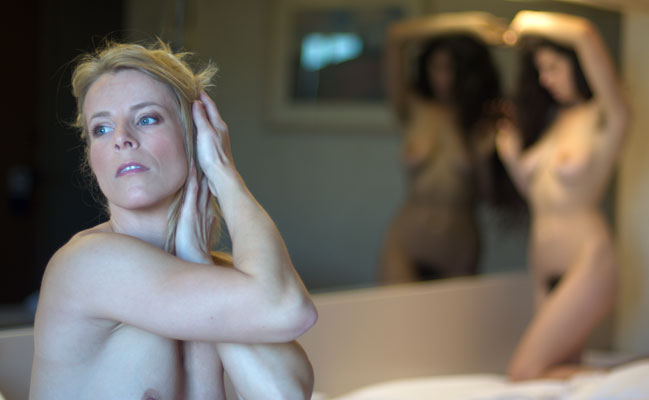 I had four prints in this show, all of them featuring a great model who I love working with, Artistic Physique.  She was so pleased to be featured in my work in this show that she came in for the opening.  Another of my favorite models, Kelsey Dylan, also went over for the opening.  Of course, we couldn't resist the opportunity to do some photos while we were there.  The motel room where we shot happened to have a lot of mirrors, so I decided to play with the reflections and the shallow depth of focus of my 50mm f/1.4 lens.
I'm not sure if we made any art that day, but we did have fun playing around with the mirrors.  Mirrors are always fun.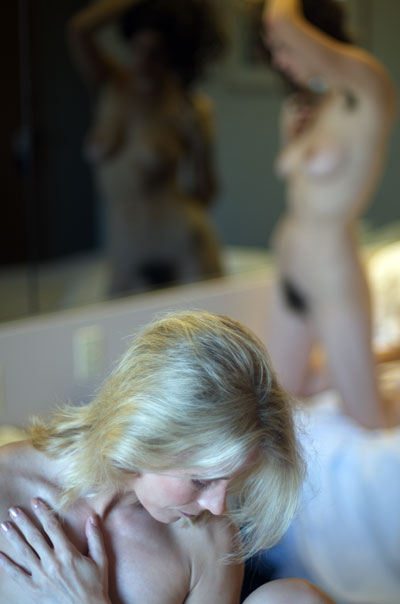 For those of you who care about technical stuff, I processed the RAW files from this shoot using ACDSee Pro 5.  I like this program for lots of things and it seems to have a lot of capability when it comes to processing RAW, but after using it this time I'm thinking I'll stick with Nikon View NX2.  I didn't see any real advantage to ACDSee for this task.  I have used one version or another of ACDSee to manage my photos pretty much ever since I started doing digital photos.  It does pretty much what Lightroom does, but has been around a lot longer and costs a lot less.  I tried Lightroom when it first came out and have not seen a reason to switch to it.