On To South Coyote Buttes
February 12th, 2012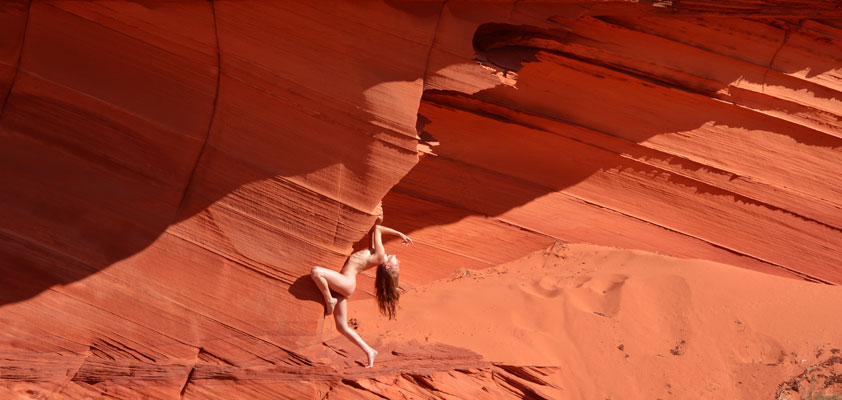 Just a quick post today.  Life is keeping me pretty busy.  Have to work on the taxes this afternoon.
After our day in the slot canyons, we woke up the next morning and headed for South Coyote Buttes.  We had picked up our permits the day before, so we just headed straight out the 4WD road and climbed the mountain in the deep sand.  The famous Wave is in North Coyote Buttes.  It's almost impossible now to get a permit to go there because it has become so popular.  I was there 10 years ago before it got quite as bad as it is today.  I doubt that I'll ever go back.  And a big reason for that is that South Coyote Buttes is vast, filled with rock features every bit as interesting as the Wave…and there's no one there.  So, please, don't all of you head out there now…let's keep it nice and wild.
Here are a couple photos of Brooke and Kat in the first places we stopped to shoot after we arrived in this area.  Many more to come.