French PHOTO
February 6th, 2012
I just got word that I have a photo in the current issue of French PHOTO.  I've been published in their annual contest issue many times, but after a long run of being in the magazine every time I entered the contest, I didn't make it the last couple years.  I'm very happy to be back in the magazine again this time.  It is always a special honor to be included in this magazine since it is the largest photo competition in the world.  That's the cover of the issue above and the page with my photo below.
In an example of what a shrinking world we live in, I learned I was in the magazine from a friend in Venezuela, Mauricio Luzuriaga.  He gave me the good news through facebook.  Mauricio also has a photo in this year, as he has in the past.  We first met when we were both in the magazine and Mauricio asked to trade prints with me, which we did.  You can see his work on Model Mayhem, flickr and deviant art.  He's a very talented photographer.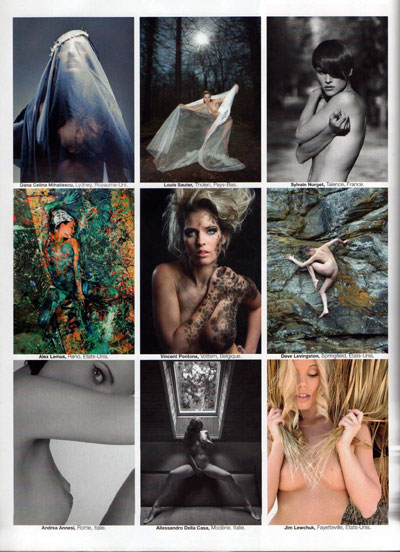 And here is the photo they chose for the magazine, featuring the lovely Brooke and taken at Blackhand Gorge near my childhood home.  Brooke happens to be in Paris modeling for painters right now, so I've told her about the magazine…maybe she'll be able to find a copy before I do.