Out of Wirepass
January 22nd, 2012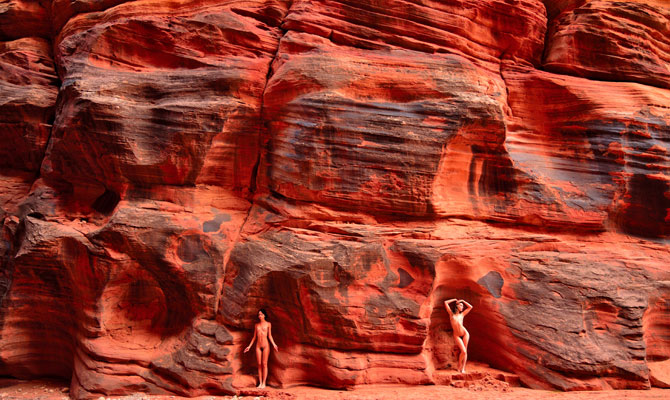 Back to our hike down the slot canyons.  Before Wirepass Canyon leads you to Buckskin Gulch it opens out into a beautiful open space.  When we got there it just seemed that a couple of the niches in the rock wall were meant to contain Greek sculptures…or beautiful figure models.  Since I had beautiful figure models hiking with me, Kat and Brooke took up the appropriate positions and these photos resulted.  Lovely Greek sculptures.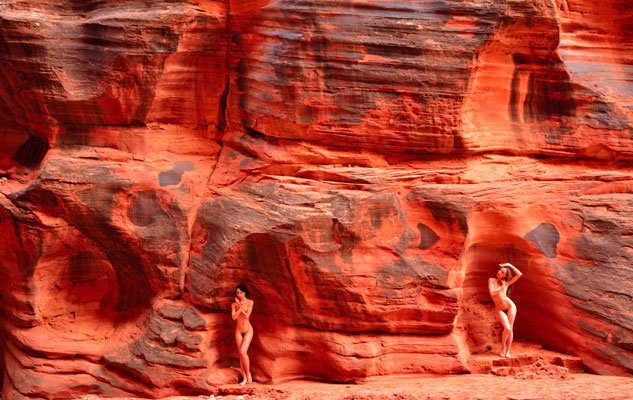 Joel Belmont is a friend.  It happened that while I was in Page with Brooke and Kat, Joel was out on nearby Lake Powell leading a nude photography workshop.  When I heard about the workshop I contacted Joel to see if we could meet up for lunch or something while we were both in the area, but his schedule didn't allow it.
Joel has just finished a brief video about his workshops out on Lake Powell.  If you think you'd like to shoot nudes in this beautiful area but don't feel comfortable just doing it on your own, Joel's workshop would be a great way to do it.  Here's the video (if I can get it to embed):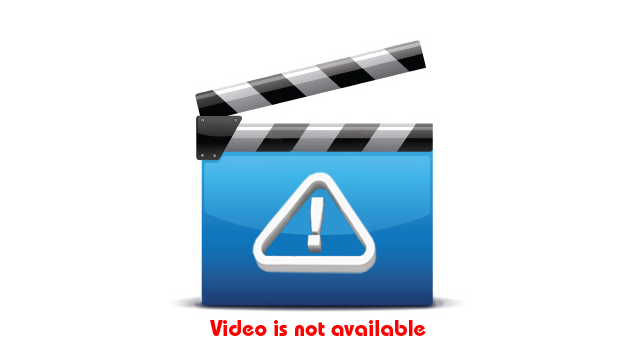 Now back to the football game.