Dark, Dank Basement
October 27th, 2011
Sorry I haven't been posting much here.  I've been having a bit of a hard time getting back into the swing of things since I got back from the trip.  Part of that, of course, is the issues of getting the truck fixed.  Today it went into the body shop, so I'm without wheels until the weekend.  You'd think that would mean I'd get a lot done at home, but it didn't work out that way today.
But, before I left for the trip I had done a couple shoots that I didn't get time to edit before I left.  So I'm going to post from those shoots before I get on with editing the trip photos.  Here's the first installment of that.
These were shot at a friend's house that they are fixing up to rent or resell.  Lots of work being done.  And a great place to photograph.  These photos may make the place look a little scary, but it isn't really like that.  This is a case of seeing a setting and the light that was there and knowing how the camera would treat the light…which allowed me to create photos that really don't look anything like what you'd see if you walked into this basement.  But these are straight out of the camera with nothing other than minor tone adjustment in PhotoShop.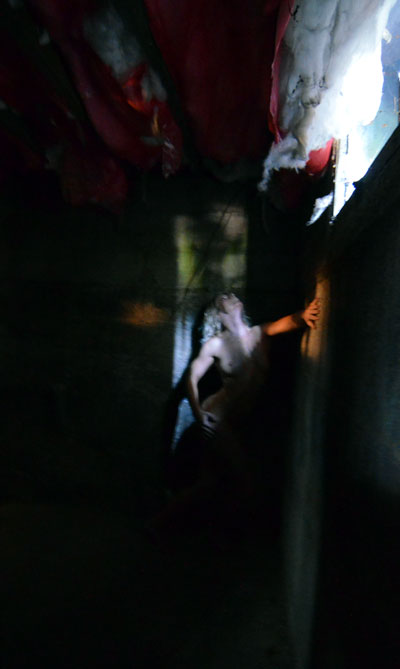 That's the wonderful model and bodybuilder, Artistic Physique, in the photos above and below.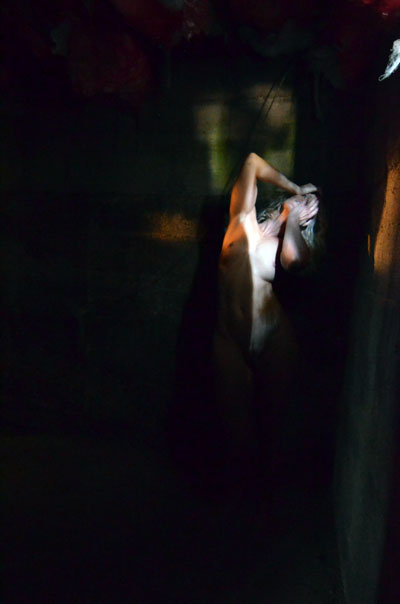 And I worked with a new model that day, Isabel Allende.  That's her below and with Artistic Physique in the last photo.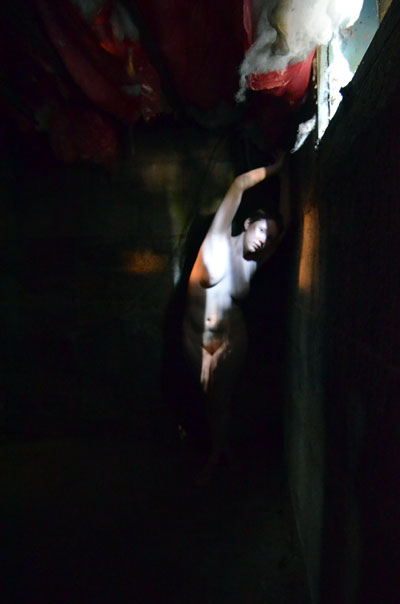 I'll have more from this shoot to post before I move on the the next one in the que.  I think there will be some more "normal" photos of Isabel and AP for you to see soon. 
Incidently, for those who care about such things, it was dark down in that basement.  These were all shot at 6400 ISO at very long shutter speeds, in the neighborhood of 1/2 to 1 second.  I used a table-top tripod braced against the wall to keep the camera steady.  These aren't my typical thing, but I saw the possibilities of the location and I'm pleased with the results.