More Gorge
July 1st, 2011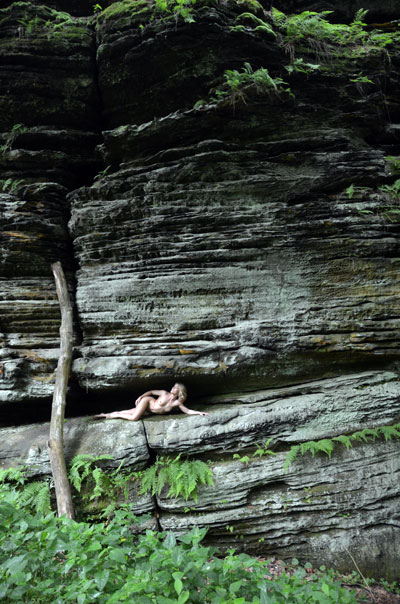 One of the great things about working with Artistic Physique is that she really loves a challenge.  Of course, you can say that about all of my favorite models…that's the kind of thing that makes them favorites.  But AP is particularly up for things that present a physical challenge.  That was the case with this shot.  We hiked along…farther down the trail than I went with Brooke Lynne when she did my first shoot in this location, and saw this fissure in the rocks that just cried out for a beautiful nude figure.  But getting there was no small ordeal for AP.  But she was not going to give up, no matter what it took. 
Well, she got to where she needed to be and, of course, posed beautifully for this photo.  I work with the best models in the world and Artistic Physique is one of them.  Thanks, AP.  I couldn't do it without you.
More to come from this shoot.
For those of you out on the left coast, specifically in LA, my friendDave Rudin has three of his photos in an upcoming show there.  There's more information on his blog:  http://figuresofgrace.wordpress.com/  And here is the direct link to the show info on the gallery's site:  http://www.1650gallery.com/exposed2011_show.php
I also entered this juried show, but none of my work was selected for the exhibit, although they decided to include two of my entries in the "also ran" gallery of work they would have included if they had more space.  You can see an on-line exhibit of the also-rans here:  http://www.1650gallery.com/exposed2011-annex/index.html  They are both photos of Brooke Lynne.