Dirty Time
February 9th, 2011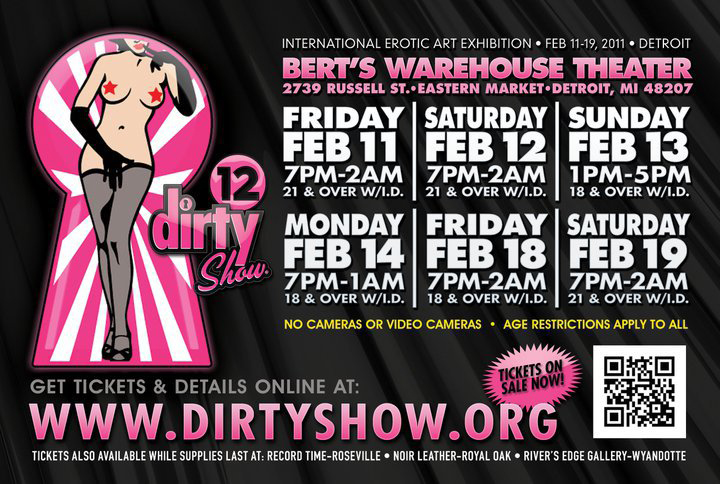 It's almost time for the Dirty Show.  It opens Friday night.  I'll be there with some friends on Saturday night.  They said they would give me a photographer pass this year, so I should have a Nikon around my neck and be working on doing a bunch of photos of the evening's activities.  Say hi if you are there.
Other than that all I have to say is that I'm totally done with this winter.  It's too damn cold.  There's too damn much snow and ice.  We just got our first mail delivery in a week.  The cold and ice and snow has just been exhausting me.  I've done a little shooting in the studio and will be posting some new photos soon, but I just have not been able to get the editing done on them.  I need the studio computer for some of the work I want to do, but today I'm stuck at home for the afternoon waiting for Fed-X to deliver an update for my van's GPS system.  The delivery requires a signature, and I want the update installed for the trip to Detroit this weekend, so I'm sitting at home waiting for them to deliver it "sometime before 7."
So that's all for today.  Maybe it will warm up soon and my brain will thaw out.