Field Work
June 8th, 2010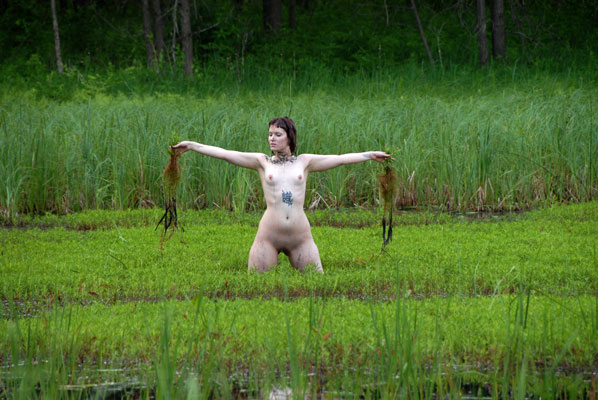 On Saturday Ken, who knows his way around the restored natural areas of Chicago, took Natalya and me out to a wetland where we could do some shooting.  I think Natalya had a good time.  And we got some fine photos.
Then we cleaned up and made our way to the gallery for the second opening of the show in the evening.  That's Ken and Natalya below in front of Ken's photos at the show.  The second opening was a lot quieter than the first, which was a good thing in that it was a lot better environment for actually viewing the art on display.  I saw a number of people there on the second night who I remembered seeing the week before at the first opening.  So I'm guessing they came back because they liked the show and wanted to get a closer look.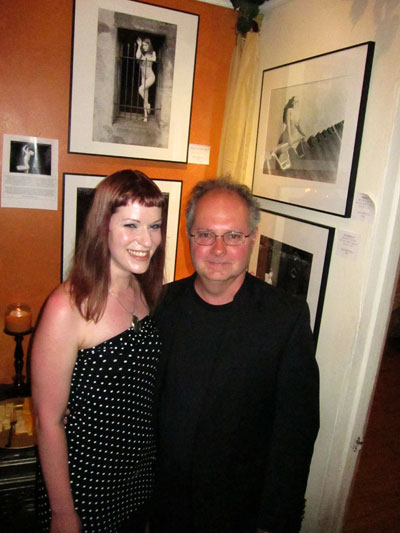 I left the gallery a bit early because I got up at 4 a.m. Sunday morning and drove to Minnesota where I picked up my favorite model, Brooke Lynne, and we headed off to the north shore of Lake Superior.  That's where I am now, after a day of shooting in this beautiful place with Brooke.  We have a few more days of shooting ahead of us.  It's already a great trip.  You'll be seeing some of the results here, I hope.  The wifi connection at the motel has been a bit weird.  I couldn't get on line yesterday afternoon, but it seems to be working fine now.  So as long as I'm able to connect I'll update the blog with our latest photos.